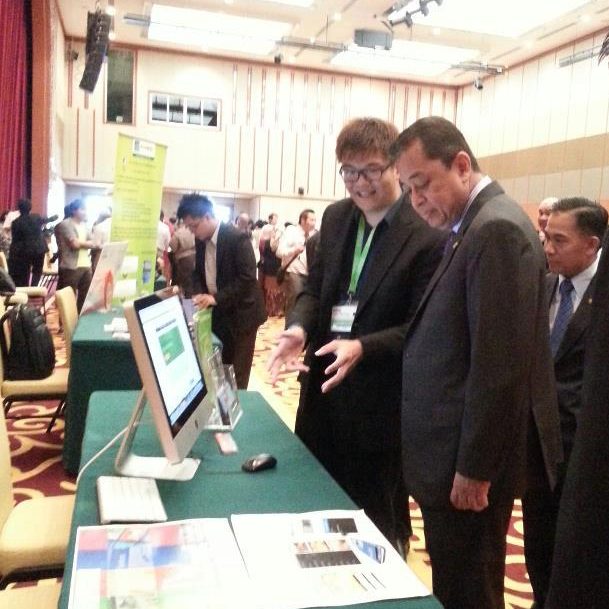 What We Do Best
"Delivering software solutions that help businesses grow"
Founded in early 2011, Cubebox Solutions has since become a leading Bruneian software company in delivering quality Enterprise Web Solutions, Business Automations and E-Government Solutions. Cubebox Solutions becomes an AAB Status Company in 2012, just after one year of business operation.
Technological Innovation for Tomorrow's Business World
For software design solutions that your company can depend on, more business owners are choosing Cubebox Solutions over any other software firm in the country. We work laterally with our clients every step of the way to ensure their requirements are met and their company's standards upheld.
The Solutions You Need
Headquartered in Brunei Darussalam and serving the local and global web business community, Cubebox Solutions was founded in 2011 under the principle of offering our clients real-world solutions to all of their IT needs. We don't just offer software solutions, we offer the complete solutions from consultation to deployment, user training and maintenance. We offer the dedicated support and consultation you need to help build the online business of your dreams while staying within your budget.
Our Philosophy
Our team of experienced professionals strive to provide a higher level of service and support that our clients can't get anywhere else. We have the ability to customize our software, using it to integrate our clients' brand more effectively and with better return on investment (ROI). Cubebox Solutions offers the best value combined with the support of our creative minds to create a software solution that suits your needs and the needs of your business.
Why Choose Us?
Cubebox Solutions showcases the best value for the money IT and software design products and offers our clients a wide range of customization services. We provide outstanding customer service and strive to empower businesses to grow through innovative information technology solutions.
Over the years, we have already successfully deployed solutions to hundreds of customers from different sectors including government agencies and private enterprises. Our dynamic team consists of professionals who employ cutting edge technology and customer-centric approach to deliver solutions with outstanding technical competence.
Humble Beginning2010

ThinkBig 09/10 Grand Prize Winner

Founded Company2011

Located at iCentre Incubation Centre, Bandar Seri Begawan

Brunei Government ICT Recognition2012

AiTi AAB and ICTAB Status Accreditation

Zend Certified Engineer Accreditation2015

First Bruneian Engineer to be accredited as ZCE

New Company Website2018

Repositioned company brand and website